On her wonderful website VERMILYEA FAMILY REUNION, Sandra Vermilyea Todd relates the extensively researched descendants of JOHANNES VERMELJE, NEW YORK, 1662-2018.
In 2017, descendants of Delphine Vermilya (note the spelling varies depending on source), endeavoured to create a deeply researched and documented update to the information previously contained in the seventh generation chapter of Sandra's manuscript. The result, shown below, contains contributions from several family members, and months of research. If you come across anything that needs improvement or expansion, feel free to post your comments below.
Delphine and Eben shortly after their marriage, probably about 1866.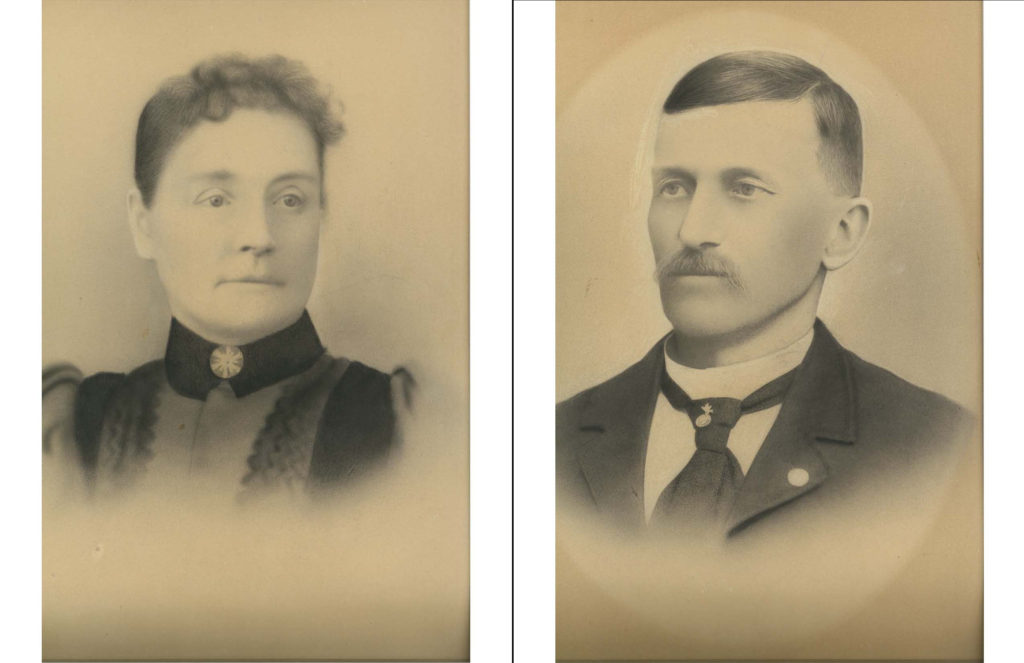 The marriage of Nora M. Crandall and E. B. Grant on 27 July 1898 at Mankato has led many researchers to mis-identify the bride.
Mr. Grant, and family are enumerated in the 1900 U.S. Census at Castle Rock, Cowlitz County, Washington. The family consisted of Eben B. Grant (52, m2y, born in New York), "Nirah" M. Grant (wife, 21, m2y, 3 children 2 living, born in Wisconsin), Mabel E. Crandal (step-daughter, 14, born in Wisconsin), and "Ivanford" Crandal (step-son, 10, born in Minnesota). The presence of these step-children suggests their mother had been previously married, perhaps as early as 1885-6 in Wisconsin.
To learn more about Nora M. Taylor, please read the following: